What is the SENSE75 Keyboard?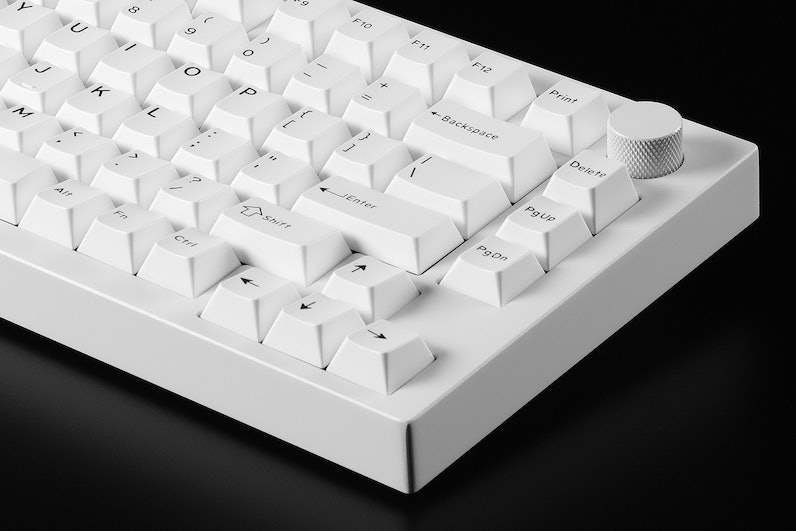 The SENSE75 Keyboard is the newest keyboard edition from the Drop along with the Drop ALT, CTRL, and ENTR. The keyboard is created with CNC-machined, aircraft-grade aluminum; bundled with their new DCX profile keycaps, Holy Panda X switches, and their own phantom stabilizers. It's truly a keyboard created with all of DROP's best products in one. The design is very minimal with only two colors: a "Nightfall" all black design and a white version with a "white electrophoretic coating". The white version looks especially sleek with a color matched rotary knob.
Speaking of rotary knobs, the knob on the keyboard is aluminum with mountain knurling. This mountain knurling texture give the knob a great grip to allow for minimal force when turning. The knob isn't a free spinning-knob and on each turn, clicks due to the premium alps encoder.
The gasket features on the keyboard are completely custom too. Drop describes trying to reach a middle ground between not being too stiff and not too mushy.
When pressing a key on a gasket keyboard, the ideal result is that after the switch bottoms out, the gaskets (and plate) continue to allow for travel, thus providing a softer conclusion of the keystroke (and a quieter sound!).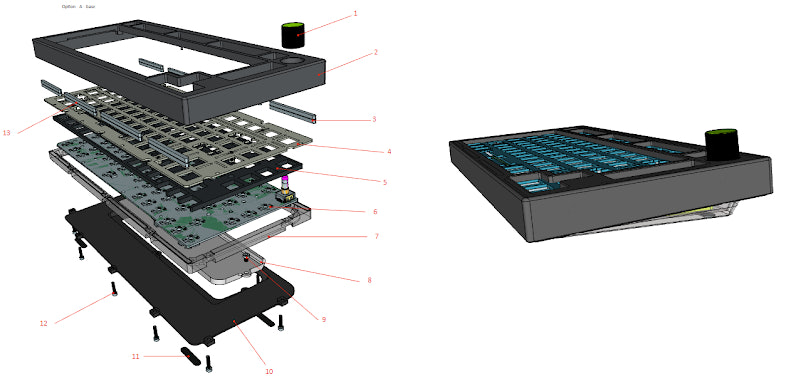 Features
South-facing switches to avoid keycap interference
Reliable hot-swappable sockets to maximize customization
PCB-mount stabilizers that come factory-tuned to minimize rattle
Innovative RGB underglow
Per-key RGB that can be customized
Accessible configuration software and QMK firmware (our new configurator will launch before the SENSE75 ships, more info to come soon)
A premium fit and finish, made of aircraft grade 6000-series aluminum
A gasket mount keyboard that genuinely provides a gasket feel
How much is the SENSE75 and when will it launch?
SENSE75 will be launching on 8/30 at 9am PT for $349 fully-assembled with Phantom Stabilizers, Holy Panda X switches and DCX keycaps.
Additionally, the first 500 purchasers will receive the following bonuses for their early support:
Free MT3 keycap set (note that this will require the use of a coupon, and will therefore conflict with your monthly DKC coupon; Drop rewards can be used with purchase)
Free novelty keycap celebrating the launch of the SENSE75
Free keyboard carrying case
The first 500 keyboards will ship in November.
Drop is also planning on working on launching a number of mod options as well, such as weight plates, polycarbonate- and carbon fiber internal plates etc, which all are expected to be available once the SENSE75 ships.